This post may contain affiliate links. If you use these links to buy something we may earn a small commission. Thanks.
Planning a bathroom or kitchen remodel and need to decide what type of sink you want? An undermount sink could be great option! They're deep, durable, and great for washing dishes.
We renovated our bathrooms and installed undermount sinks and we love them!
I'll do a deep dive on what an undermount sink is, the pros and cons of undermount sinks, and some of the features to look for.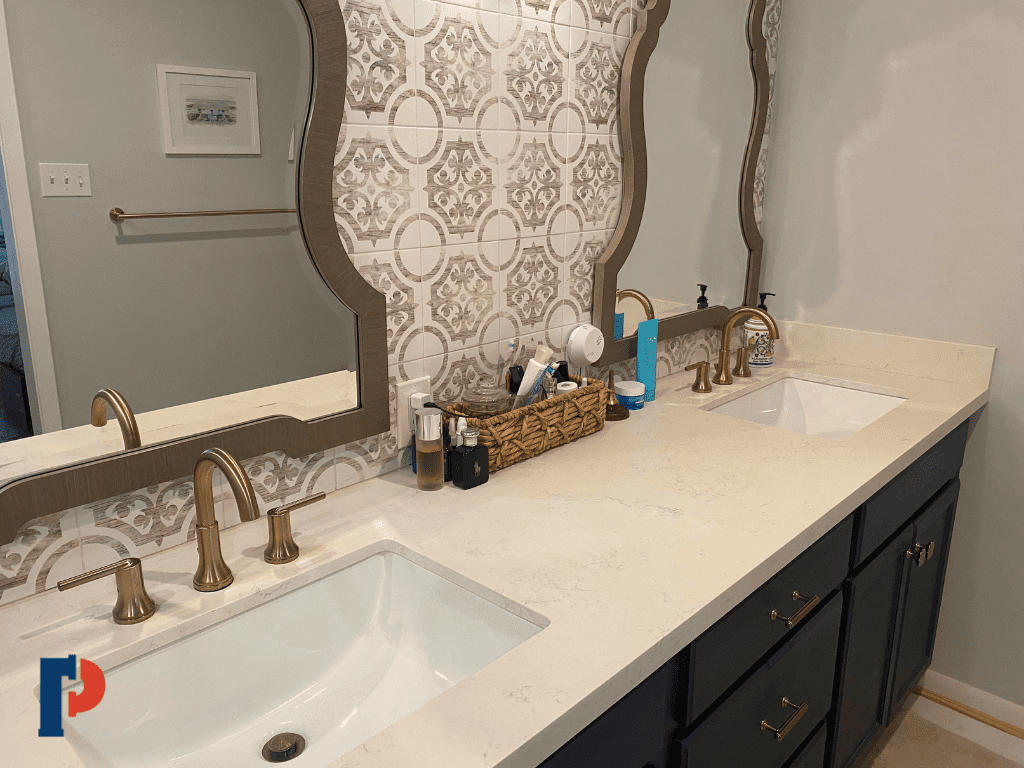 ---
What is an Undermount Sink?
Undermount sinks are common in both kitchens and bathrooms! They are mounted underneath the countertop or bathroom vanity. Undermount sinks are recessed under the countertop so they are incredibly easy to clean.
Instead of fitting over the recess in your kitchen bench, they are mounted (the clue is in the name) underneath.
On the other hand, drop-in sinks (or overmount sinks) have a lip around the edge of their basins — to stop them falling through the recess in your kitchen bench. These types of sink are very common in older homes. These are harder to clean and less sleek looking.
Before I started my DIY journey, I'd never even heard of an undermount sink. But, as you probably know, you don't really pay attention to sink installation until you have your own sink to install.
---
Pros and Cons of Undermount Sinks
Undermount sinks have been growing in popularity over the last 10 years because they are much sleeker and clean looking. The main issue is that they're a bit harder to install than drop-in sinks or vessel sinks.
Here are the pros and cons of undermount sinks…
Pros
Easy to clean countertops – The lip on a drop-in sink snags crumbs, sauce, and stagnant water. Undermounts don't have a lip, which can make clean up both easier and more hygienic.
Provides more countertop space – In this housing market, every free inch of space is valuable. As undermounts don't encroach on your counter, it makes them a smarter choice.
Can increase home resale value – Undermounts look good, and they are quickly becoming standard in new homes. While there are people out there who prefer the aesthetic of an overmount, undermounts are generally more desirable.
Cons
Difficult to install compared to drop-in sinks – Undermount sinks require a little more time and finesse than an overmount, or "drop-in" sink. Additionally, any cuts you make in your counter will be visible (no lip to hide rough work). You'll also have to set up blocks or clamps to hold your sink in place while the adhesives dry.
More expensive for materials and installation – Undermount sinks are more expensive to buy, and they often need to be matched with more expensive countertops too.
Limited choice of countertop materials compared to drop-in sinks – An undermount sink requires a completely water resistant bench (we're talking stone), making it much more expensive.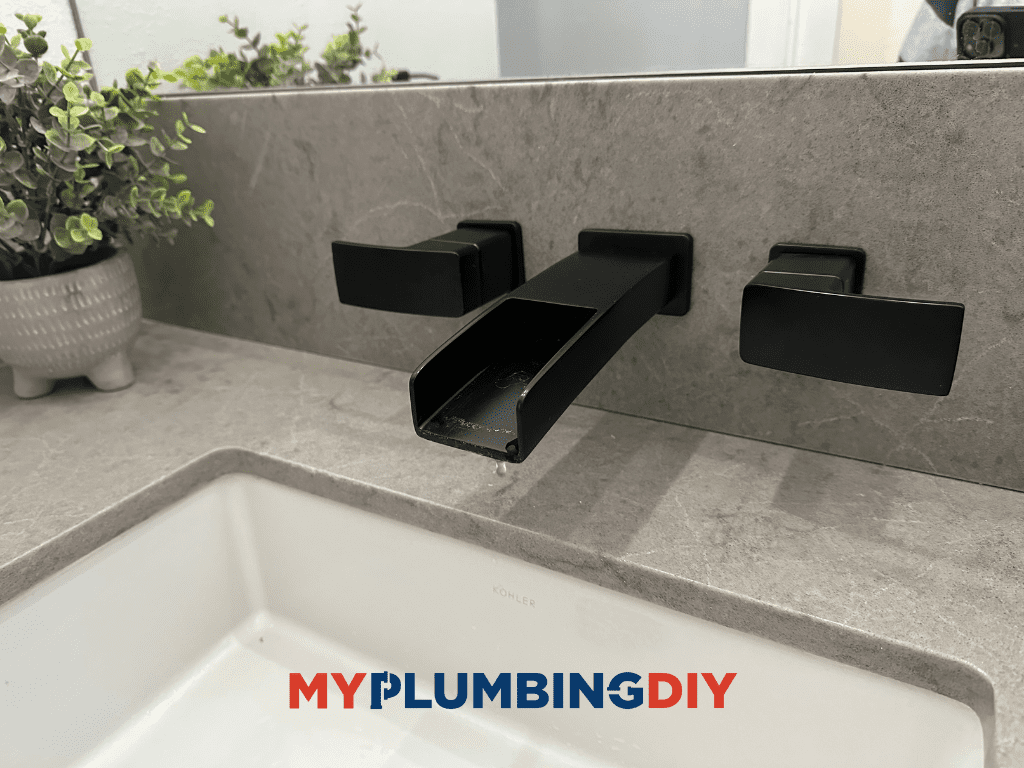 ---
Distinct Features of Undermount Sinks
There are various features you can expect from an undermount sink. Some of these will be commonly found, and others will be cosmetic choices.
Material
Undermount sinks can be made from all the same materials as a drop-in sink. Though, it's not really the material of the sink you need to focus on – it's the material of your counter.
Undermount sinks need to be installed with water-resistant countertops, most of which are good looking and easy to maintain.
Personally, I'm a fan of granite composite sinks or stainless steel sink, as it gives a kitchen a clean, modern look, and is easy to look after. We did a guide on stainless steel sink gauges that you should check out before buying one!
Weight
Overmounts are installed by drop in, whereas undermounts are often fixed in place with adhesives.
Some folks worry that adhesive connections may be less reliable than mechanical ones, but modern glues have become the industry standard.
Color
Undermount sinks present a unique design opportunity. Using colors or materials that contrast with your countertop can create some attractive aesthetics.
Be sure to consider the general design and color scheme of your kitchen and house, as this may inform your choices.
Shape
When it comes to undermount sinks, there are no special limitations on shape. At the end of the day, it comes down to a marriage of function and aesthetics.
For me, the rustic look of a rectangular sink pairs beautifully with its superior literage.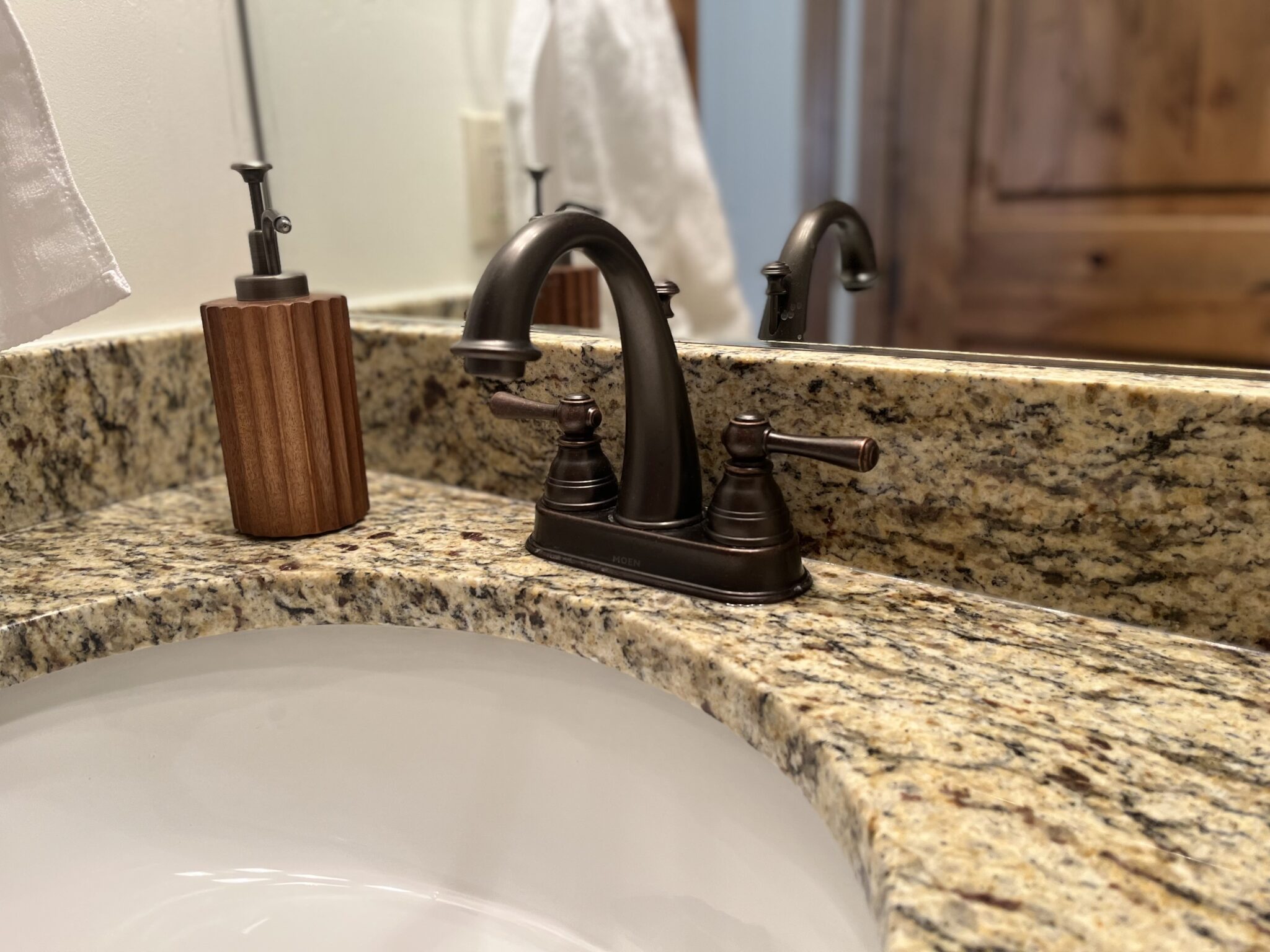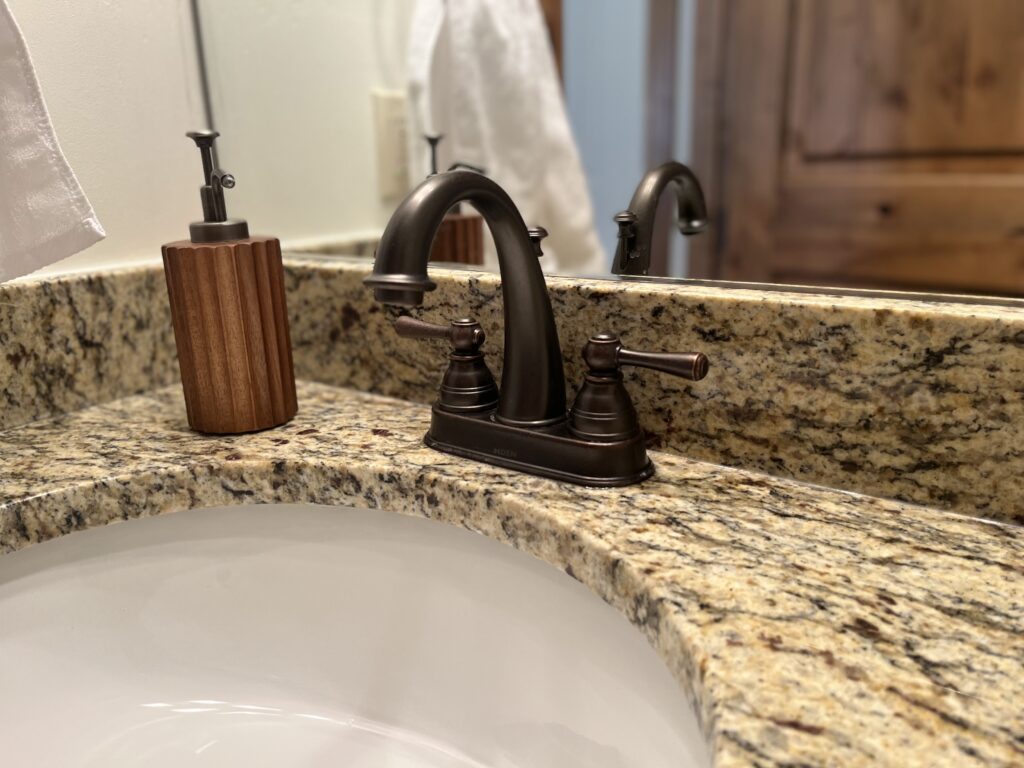 ---
How to Install an Undermount Sink
Installing an undermount takes time and patience. You will need blocks, clamps, and an appropriate adhesive.
Be sure to consult with manufacturers for the best adhesives to use for your components and materials.
To install your undermount sink:
Cut an appropriate hole in your countertop, or select an undermount sink that is sized to the existing hole. You might want to bring in a professional to cut your stone countertop – you only get one shot at it!
Get your sink into position by stacking blocks underneath it.
Prepare your surfaces, ensuring that they're entirely free of dust or grime.
Check the instructions on your adhesive of choice. This will give you a good idea of how much time you have to work with after it is applied.
Apply your adhesive.
Clamp your sink into place and let dry.
---
Top 3 Factors to Consider Before Buying an Undermount Sink
For me, undermount sinks are a great choice. They're attractive, they increase resale, and they're practical for day to day use.
However, here are a few factors you need to consider before buying an undermount sink.
1. Compatibility with countertop materials
Porous countertop materials are no good. If you were hoping to install an undermount on a laminate bench, think again. A porous material will absorb dirt, stains, and other contaminants. We recommend something like stainless steel.
2. It can be costly
Depending on how willing you are to live with your mistakes, you may have to pay someone to assist you with this installation. Installation costs will be much more than other sinks.
3. Professional installation
I hate to say this, but it's good to recognize when the risk outweighs the reward, especially on a DIY project.
If cutting a marble benchtop is outside of your wheelhouse, there's no shame in getting a professional involved!
Don't waste money by trying to save money.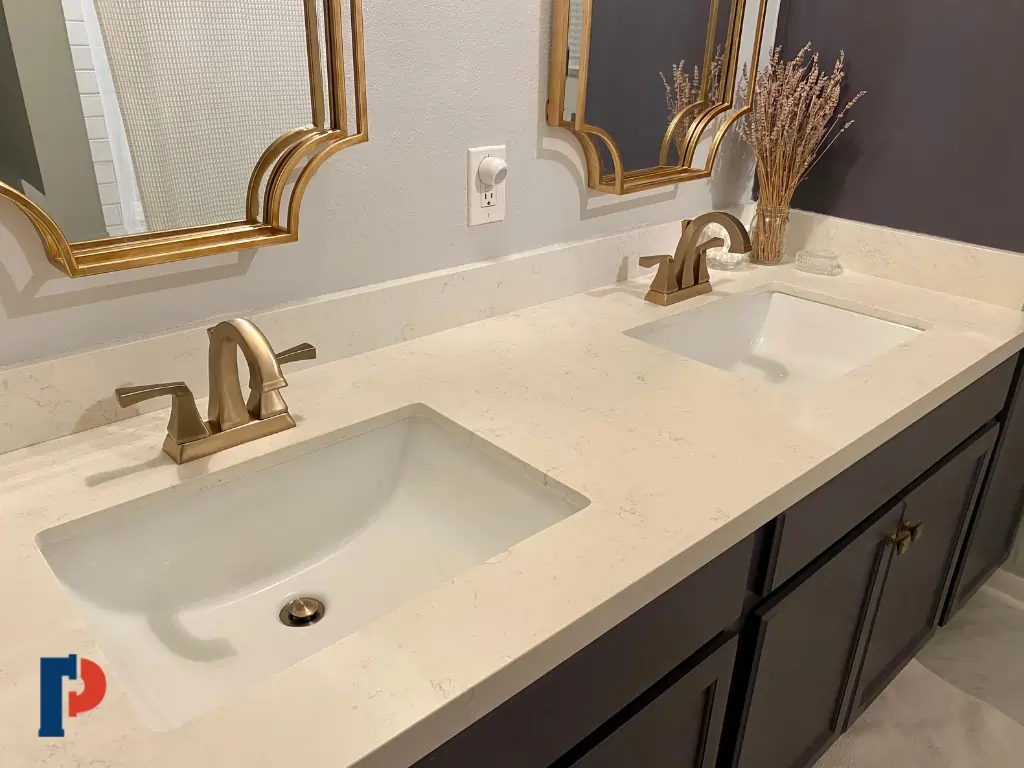 ---
FAQs About Undermount Sinks
What is the best type of undermount sink?
The best type of undermount sink is a rectangular sink. Rectangular sinks look great, have a great capacity, and are a popular choice in modern homes.
How do I know what size undermount sink I need?
If you want to know what size undermount sink you need, it's time to whip out your measuring tape. Either your sink size is determined by your countertop, or your countertop is determined by the size of your sink. You decide which variable is most important, and work from there.
Do you install an undermount sink before or after the countertop?
You can install an undermount sink before or after the countertop is installed. I personally prefer to install components one by one: countertop, and then sink.
What to look for when buying an undermount kitchen sink?
Before buying an undermount kitchen sink, you'll need to establish your parameters. What size, shape, or aesthetic have you decided on? Be sure to do your research thoroughly, so you have some idea of what you should expect to pay for your sink.
Are undermount sinks hard to keep clean?
Undermount sinks are not hard to keep clean. If your countertop and sink are installed flush (with no overhang or reveal) your undermount should be the easiest type of sink to keep clean.