This post may contain affiliate links. If you use these links to buy something we may earn a small commission. Thanks.
My wife and I are passionate about building a kitchen that will last forever. The last thing we want to do is spend a few hundred bucks on a new appliance only to have to replace it a year later.
Stainless steel sinks are great for kitchen sinks and other appliances. They're sleek, clean, and match most kitchen concepts.
But if you want your sink to last you need to make sure you get the best gauge for a stainless steel sink.
In this post we'll help you figure out which stainless steel sink gauge is best for your kitchen needs.
In a hurry? Here's a quick breakdown.
Sink gauges measure the thickness or strength of the sink. A lower sink gauge means the steel is thicker and more durable.
What is the best gauge for a stainless steel sink?
16 is slightly stronger than 18 and these are equally priced. If you're comparing a 16 vs 18 gauge sink, get the 16 gauge.
A 20 gauge sink is a bit weaker, but cheaper and still a great option.
Anything above 20 is too weak and should be avoided.
If you're comparing a 16 vs 20 gauge sink or 18 vs 20 gauge, buy the lower number.
Our favorite stainless sinks are made by Ruvati. They're known for their durability and steel quality.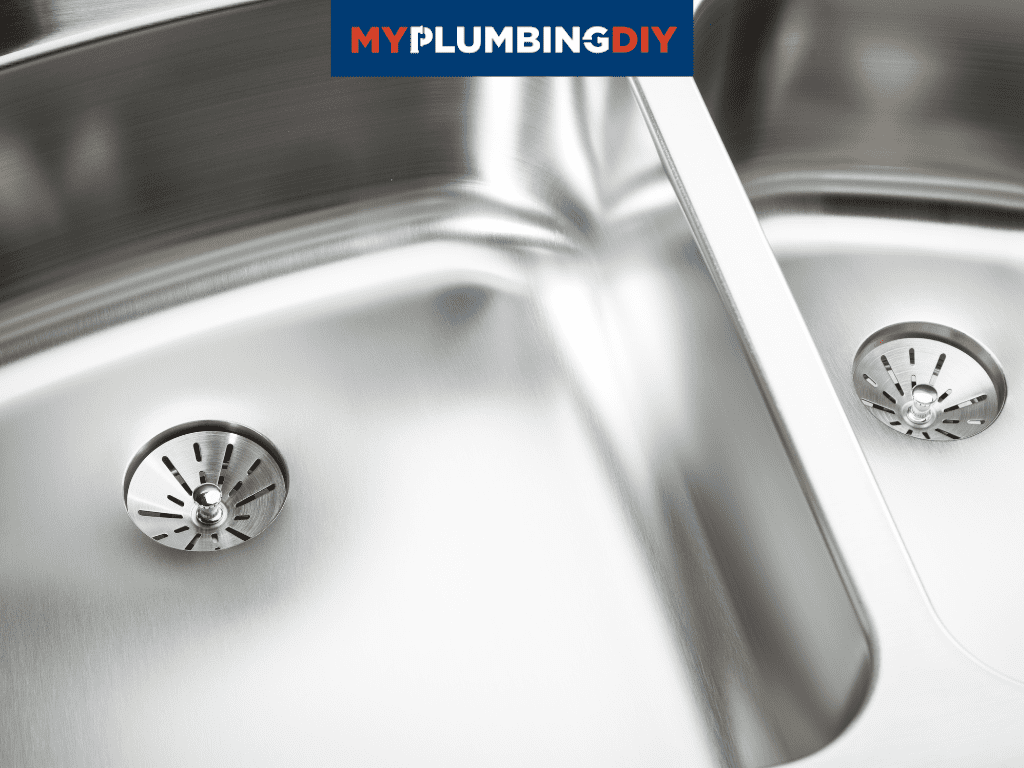 ---
What is a Sink Gauge on a Stainless Steel Sink?
If you've been researching sinks, you've probably seen the phrase "sink gauge." The gauge number represents the thickness grading of the stainless steel material used for the sink.
Sink gauges are like golf though. Lower numbers are better and represent thicker steel that's more durable. Higher numbers are thinner and weaker.
Sink gauges range from 12 to 20 and can go even higher to 22 or 24.
Stainless steel sinks gauge chart
| | | | | |
| --- | --- | --- | --- | --- |
| Sink Gauge Size | Thickness | Durability / Strength | Cost | Recommended use |
| 12-14 | — | Most durable | $$$$ | Commercial kitchens |
| 16 | .0625in | Great | $$$ | Kitchen sinks |
| 18 | .05 in | Good | $$$ marginally cheaper than 16 | Kitchen sinks |
| 20 | .0375 in | Average | $$ | Bar sinks |
| 22 | .0312in | Least durable | $ | Avoid |
The best stainless sink gauges for home kitchens are 16 and 18 with 20 as a less preferred option.
16 and 18 gauge sinks will handle daily usage of the kitchen sink without any problems and are comparable in strength and cost.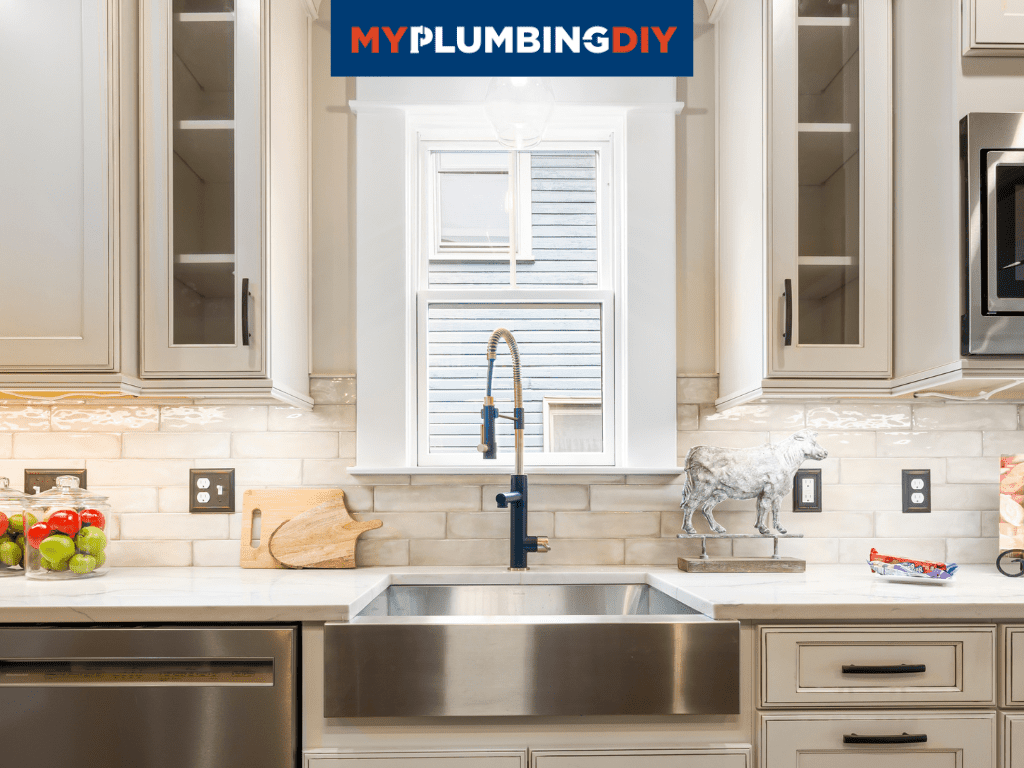 ---
The Best Gauges for a Stainless Steel Sink
16 gauge
16 gauge sinks are the top of the line choice for home kitchens. The 16 gauge means that the steel will come in a thickness of 0.0625 inches. If budget is no option, we recommend buying a 16 gauge stainless steel sink.
18 gauge
The 18 gauge stainless steel sinks are precisely .05inches. These are the standard quality for kitchen sinks. Anything less thick and you'd be risking durability.
At .05 inches, these are comparable with the 16 gauge sinks.
20 gauge
20 gauge sinks measure in at .0375 inches thick. These are borderline thick enough for a kitchen sink at home and would be better fit for a bar sink. They are cheaper than the higher quality 16 and 18 gauge sinks.
We don't recommend putting one into your kitchen, but if you're on a tight budget, these could work.
---
Sink Gauge Comparisons: 16 vs 18 vs 20 Gauge Sink
16 vs 18 gauge sink
Most kitchen sinks you'd be looking to buy are probably either a 16 or 18 gauge sink. These are most popular for home kitchens.
The 16 gauge will be 25% thicker than the 18 gauge. This means that it will be 25% stronger and more likely to last longer.
There are some other benefits to having a lower sink gauge:
More dent resistant
Better noise dampening
Less likely to bow or get bent
If you're wondering whether you should get a 16 or 18 gauge sink, we recommend the 16. The quality difference is worth it. These lower gauges tend to be more popular in durable sinks like stainless steel farmhouse sinks.
16 vs 20 gauge sink
The difference between a 16 and 20 gauge sink is even larger. The 16 gauge will be 40% thicker which translates to significant improvement in durability and noise reduction.
The 20 gauge will be significantly cheaper because it uses so much less steel material.
We highly recommend buying a 16 gauge sink instead of a 20 gauge.
18 vs 20 gauge sink
The 18 gauge sink measures out 20% thicker than the 20 gauge.
The difference in quality between the 18 and 20 is the same as the 16 vs 18. The big difference though is that the quality you get with an 18 gauge sink is still plenty sufficient. A 20 gauge sink is below the quality line for what we'd recommend.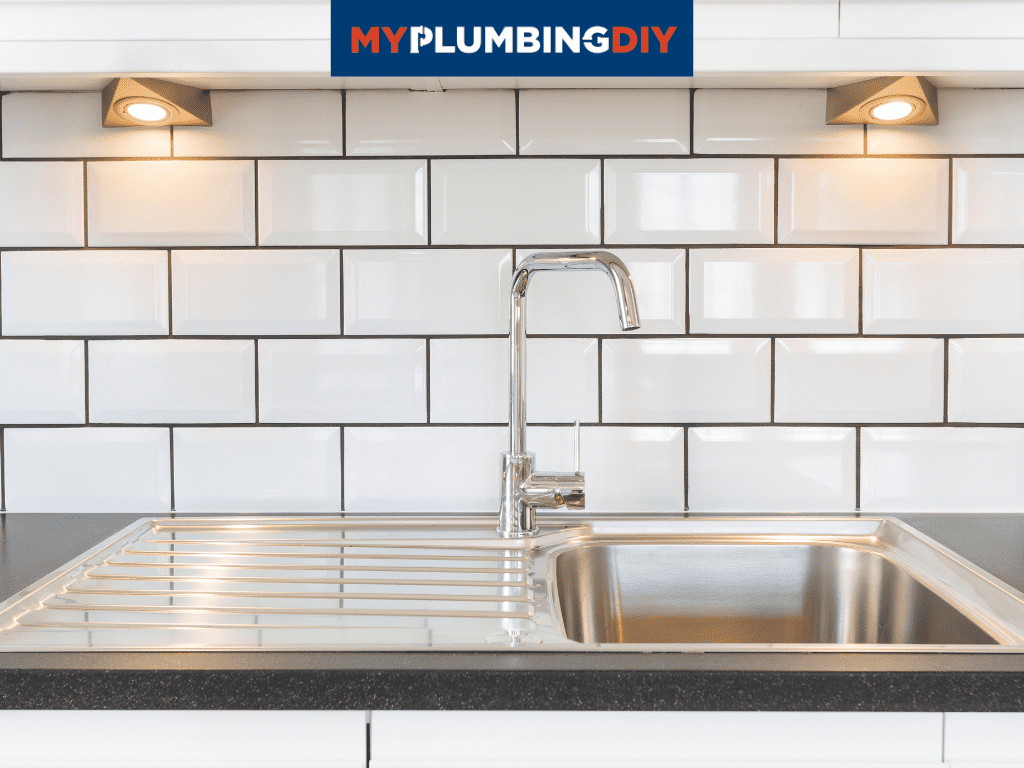 ---
Stainless Steel Sink Gauges to Avoid
12-14 gauge sinks
Sink gauges in the 12-14 range are the most durable. They're made from the thickest steel and will definitely hold up.
These are normally used for commercial kitchens that are getting lots of heavy duty use. They can withstand constant damage from heavy utensils and pots and pans.
These are significantly more expensive than 16-18 gauge sinks because of the amount of steel they use.
Due to the thickness, they aren't the most aesthetically pleasing and would look out of place in your home kitchen.
22 gauge sink
Anything above 20 is considered a thin sink gauge and should probably be avoided for regular kitchen use.
If you use any kind of heavy cookware like cast iron or a dutch oven, you can definitely expect them to get damaged over time.
Now, if you're looking for a bar sink or a utility sink where you'll be mostly rinsing glasses or clothes then you could consider going with one of these higher gauge numbers.
These higher sink gauges are cheaper and lightweight, but are prone to getting damaged. They also can't connect to a garbage disposal and are likely to become discolored over time.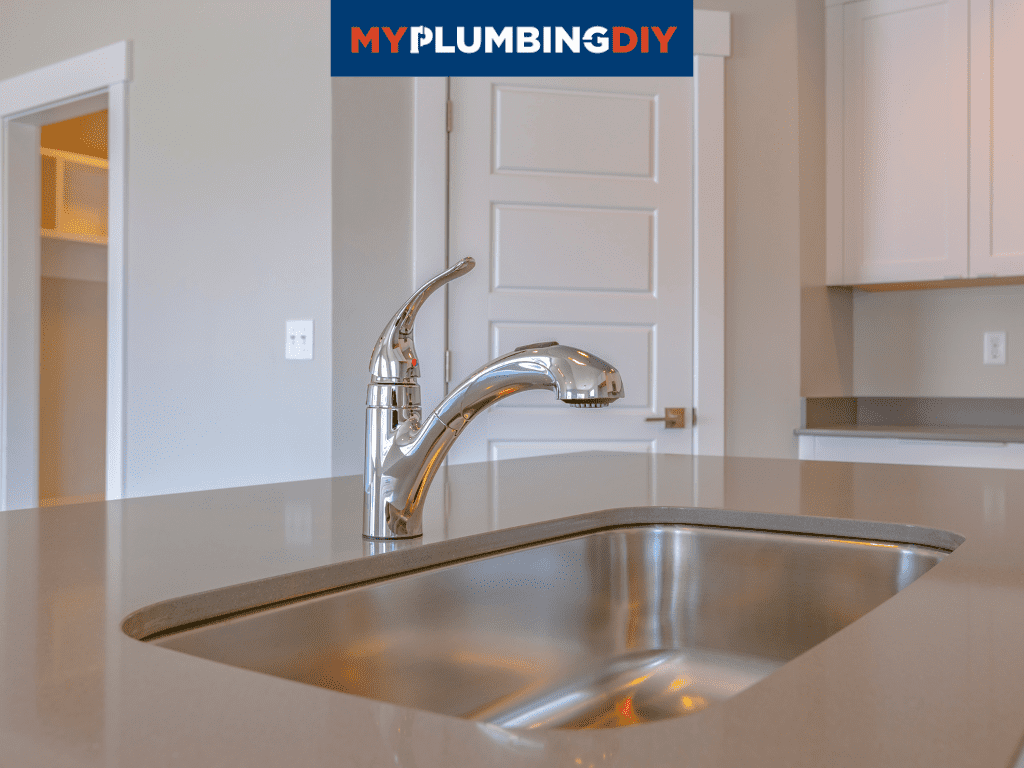 ---
FAQ on Stainless Steel Sink Gauges
Is a 20 gauge sink good?
20 sink gauges are good for bar sinks, but are not our top choice for kitchen sinks because they aren't as thick as 16 or 18 gauge sinks. 
Is 18 gauge steel strong?
18 gauge steel is strong enough for the vast majority of home kitchen use. It's almost as strong as 16 gauge steel. 
What gauges do stainless steel sink come in?
Stainless steel sinks can come in gauges 12, 14, 16, 18, 20, 22, and 24. 12-14 are typically commercial use. 16-20 are good for home kitchens. 22-24+ are not strong enough and should be avoided. 
Should I get a 16 or 18 gauge sink?
We strongly recommend a 16 gauge sink over an 18 gauge. It's stronger, more durable, and roughly equal in price.
---
Final Verdict: What Gauge Stainless Steel Sink is Best?
The showdown for the best stainless steel sink gauge really comes down to comparing the 16 vs 18 gauge sinks.
With 20% thicker steel, the 16 gauge is the clear winner. It will last longer, be less likely to get dented or damaged, and will be more noise resistant.
Most likely you can get these for similar pricing, but if not, then the 18 gauge is still a great pick for your money.
Both 16 and 18 gauge sinks are produced by reputable kitchen sinks brands like Ruvati, Blanco, Kraus, and Kohler. These stainless steel are standard with the perfect size for home use and also affordable.
If you're trying to decide on what type of sink you want, check out our guides on undermount sinks and drop-in sinks. Both of these are readily available in stainless steel material.